Free Shipping

3,286 Happy Customers

Satisfaction Guaranteed
Regular price
$199.99 USD
Sale price
$99.99 USD
Unit price
per
Sale
Sold out
Free gifts included if you order Today!! 
Stylus Pen*1
Universal stand for mobile phone and ipad*1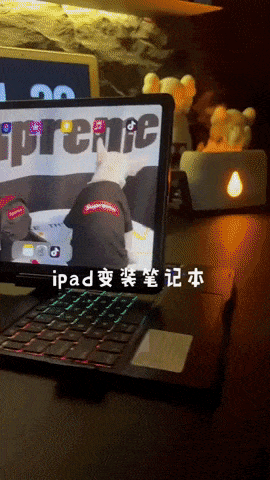 Magic Keyboard for iPad Air4 10.9 2020 Pro11 2018 Back light Case Keyboard - Languages in Hebrew Spanish Russian Korean Azerty Arabic Keyboard
Note 1 : After setting up other languages and keyboards in the iPad, you can type in all other languages you want.

Note 2 : We have English, Russian, Spanish, Korean, Arabic, Portuguese, Hebrew, Italian, Japanese, Turkish, French, German, if you need, please indicate your language required, or contact our customer service. If there is no remark information or contact our customer service, the English keyboard will be sent by default.
Product features :
1: Standard 5.0 Bluetooth-Compatible Solution
2: Effective distance 10 meters
3: Standby time: 100 days
4: Continuous working hours: 70 hours
5: Charging time: 2 hours
6: Lithium battery capacity: 500mha
7: Lithium battery life: 3 years
8: Button life: 500 million times
9: Optional color: Black, Silver, Rose Gold
10: With pencil Holder
Supported Models :
For Apple iPad Air 4 10.9 2020 4th Generation(A2324 A2072 A2316)
For Apple iPad Air 5 10.9 2022

For Apple iPad Pro 11 2018(A1980 A1934 A1979 A2013)
For Apple iPad Pro 11 2020(A2228 A2068 A2230 A2231)
For Apple iPad Pro 11 2021(A2301 A2459 A2460)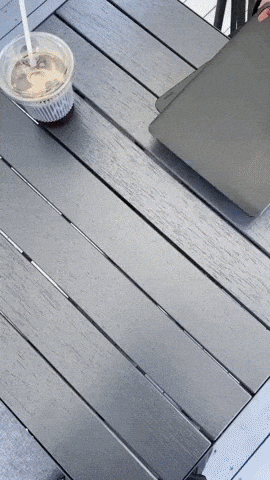 "This pretty much rocks. I'm typing this review on it and it's a better keyboard that even what's on my MacBook Pro. It uses scissor switches and feels just right to type on. And the built in trackpad, while smaller than on a MacBook, does work and makes the iPad a lot more laptop like and usable with the keyboard.

Yes, it does at a lot of weight to your iPad but they had to weigh it down a bit to prevent the iPad from toppling over once install. I'm on the 11" iPad and don't find the overall weight that bad.

When I want to read on the IPad in portrait vertical mode, I just remove it from the Magic Keyboard and hold it in my hands. This is surprisingly comfortable because the iPad alone is so light. In this scenario, the Magic Keyboard can be considered sort of like a base to return the iPad to when done reading."
- Connor M (Verified VintageTurk Customer)
View full details