Free Shipping

3,286 Happy Customers

Satisfaction Guaranteed
Regular price
$109.99 USD
Sale price
$68.85 USD
Unit price
per
Sale
Sold out
Take care of your Eyes and Spine Health, wherever you work!
       
"I'm a college student so I don't have access to a singular desk where I would be able to set up shop. Every 6 months I'm moving into a different dorm if not getting a new apartment. So, having a laptop stand that I can pack up with me and that won't take up space -- when I'm not using it -- is pretty critical to me. I use it in my bed all the time."
- Cynthia B (Verified VT Customer)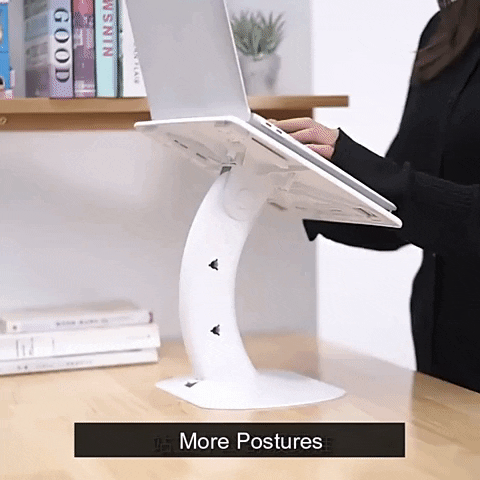 "The DeskMODO laptop stand is an amazingly helpful product. I use it with my 10" Kindle Fire, and it positions the tablet (in its case) at the perfect height for reading a book on the Kindle as I'm sitting at the dining room table. I use it with the Dell laptop for Zoom meetings. It elevates the laptop camera and enables me to be looking out at the gallery of faces rather than looking down."
- Joe M (Verified VT Customer)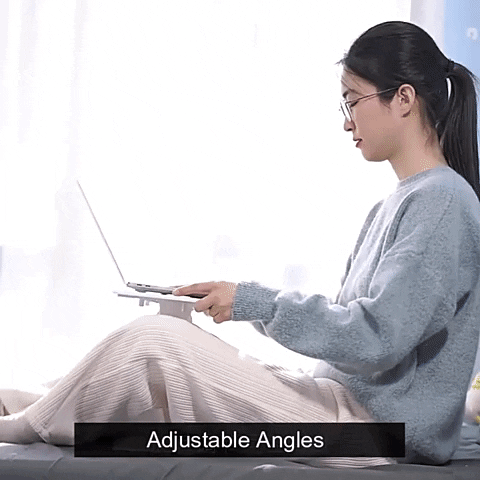 "I tend to slouch a bit when utilizing my MacBook Air, I'm standing at 6'1. so, obviously I was looking to find something sturdy, reliable and sleek looking for my home setup. This laptop stand is extremely reliable and gets the job done. it does have some dead weight to it(im sure its to provide stability, and it really isn't that heavy...dont be a big baby)." 
- Donald K (Verified VT Customer)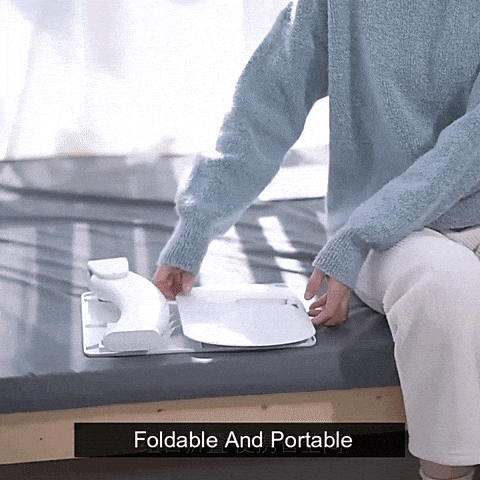 The ergonomic elevation angle protects the user's cervical spine and eye health.
Silicones provide the best protection for your equipment, compatible with laptops / tablets / drawing pads / books. Suitable for different scenarios.
The best choice for daily work and bussiness trip.
Features : 
User - friendly, easily adjust to comfortable angle
Suitable for different scenarios

Portable for daily work and bussiness trip
Silicone pad for providing the best protection for device
Stable, durable for uninterrupted work

Color : White
Material : Plastic+Silicone
View full details